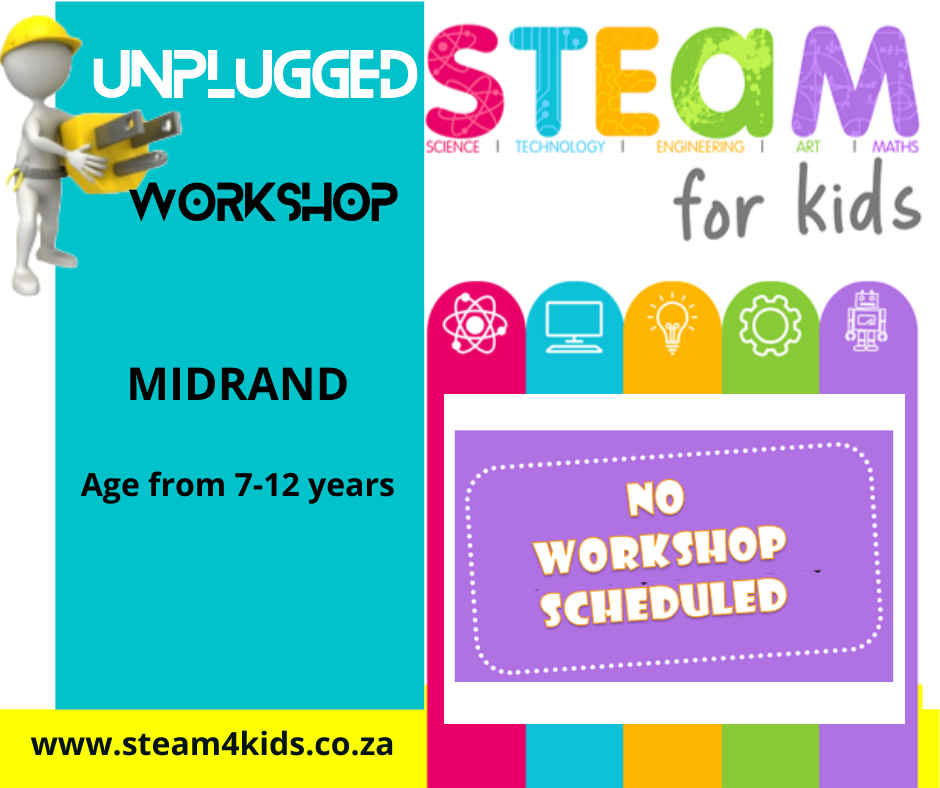 Face-to-face STEAM (Science, Technology, Engineering, Art & Maths) unplugged workshops take place once a month. The workshops are unplugged as we don't use technology to complete the activities.
Dates will be posted on this website.
The children will make and keep products created during the workshop. We follow strict COVID-19 protocols during the workshops.
STEAM workshops can be conducted country-wide. Schools, individuals (for children's parties), NGOs, and corporate may send special requests to hello@steam4kids.co.za or contact us on 087 550 3289
Price: From R350 per child